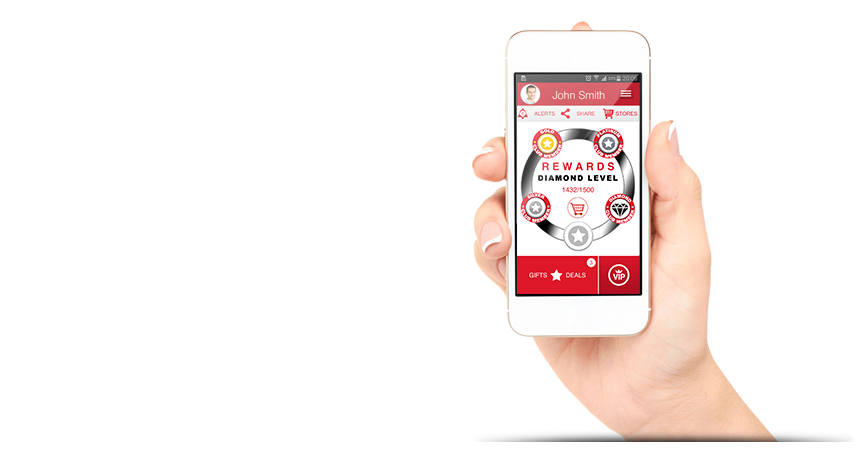 VIP APP MEMBER'S REWARDS PROGRAM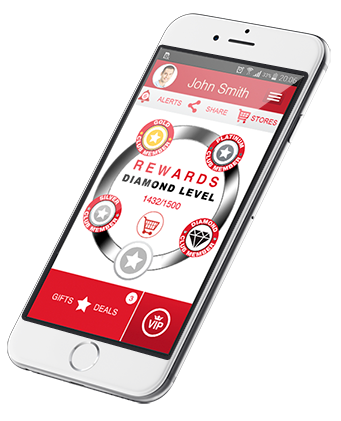 The VIP App Rewards Program is one of the great benefits of being a member of the MYUNIQUE VIP App Nation.
The VIP App Rewards Program is completely free of charge. All customer data will be used for the sole purpose of our VIP App Rewards Program. We will never sell or disclose your personal information to any other company.
MYUNIQUE VIP APP TOP BENEFITS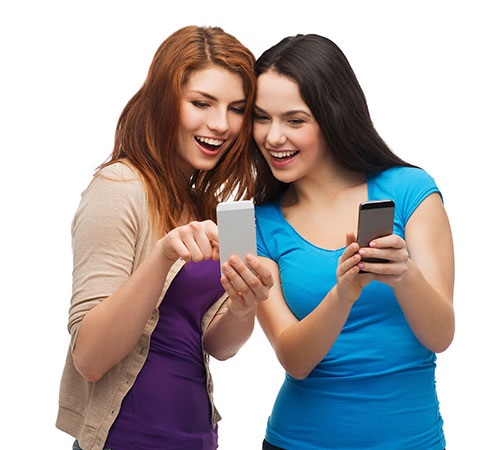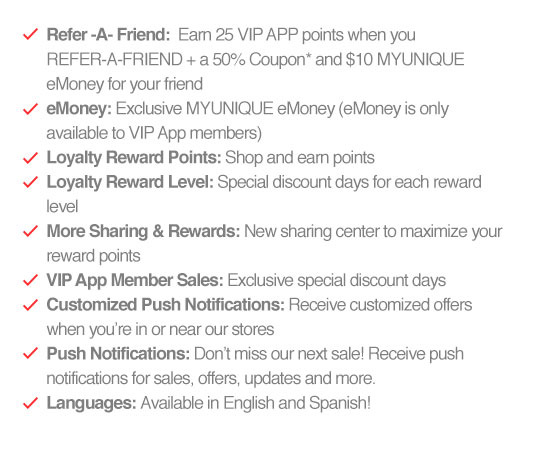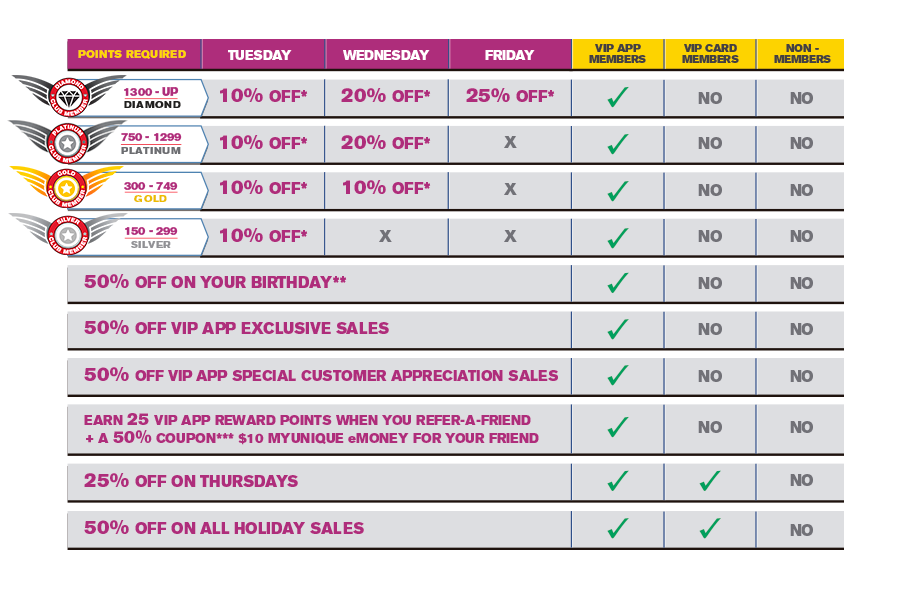 *On clothing only. **MYUNIQUE VIP App and valid photo ID are REQUIRED to receive the birthday offer. Receive a 50% one time discount off all merchandise. Discounts will be automatically applied to your next purchase. Coupon expires 14 days after your birthday. Not Valid with any other coupons or discounts. In order to receive the VIP App reward points, your friend must download the VIP App and sign up. VIP App points may take up to 24 hours to load. ***Offer valid only on the first Wednesday after the issue date of the coupon at MYUNIQUE Thrift & Value Village locations, ONE TIME USE ONLY. Must be presented at time of purchase and cannot be combined with any other promotions, discounts, or special offers. Max 10 friends per year. Offers may change without notice.
JOIN OUR EXCLUSIVE VIP APP NATION
DOWNLOAD IT NOW! AND RECEIVE…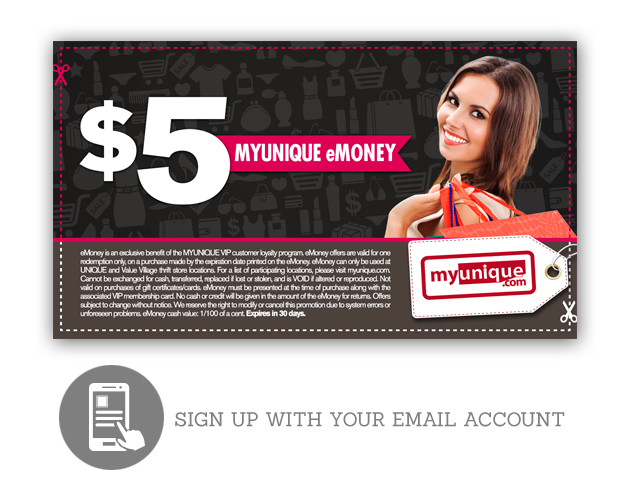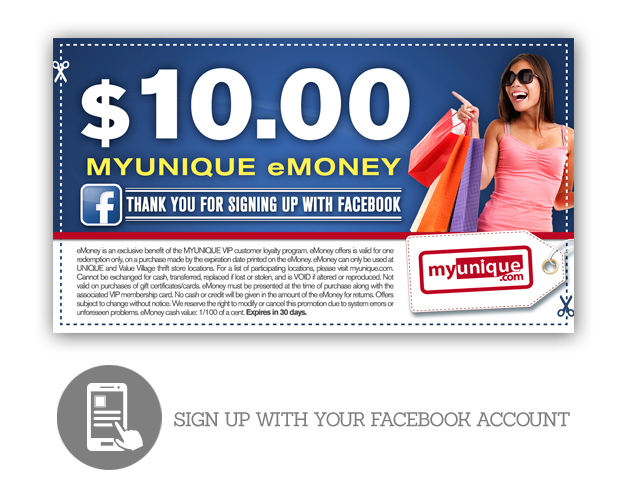 HURRY! LIMITED TIME OFFER*
*eMoney is only available for MYUNIQUE VIP App members. eMoney will be issued 24 hours after your activation, and it will expire 30 days after that.
*eMoney is an exclusive benefit of the MYUNIQUE VIP customer loyalty program. eMoney offers are valid for one redemption only, on a purchase made by the expiration date printed on the eMoney. eMoney can only be used at MYUNIQUE and Value Village thrift store locations. For a list of participating locations, please visit myunique.com. Cannot be exchanged for cash, transferred, replaced if lost or stolen, and is VOID if altered or reproduced. Not valid on purchases of gift certificates/cards. eMoney must be presented at the time of purchase along with the associated VIP membership card. No cash or credit will be given in the amount of the eMoney for returns. Offers subject to change without notice. We reserve the right to modify or cancel this promotion due to system errors or unforeseen problems. eMoney cash value: 1/100 of a cent. Expires in 30 days.